New Release
Unvanquished: Ishi's Story
Ishi's Time in San Francisco, 1911
Of Survival, Resilience, and Forgiveness
By Richard Burrill
Promotional Statements
"The story of Ishi, as related in Unvanquished: Ishi's Story is
a tale of the old West which speaks to the modern world. It is
a drama which resonates on many levels. No one addresses the
topic of Ishi with the same enthusiasm, and devotion, as does
Richard Burrill.
      --Paul Bowman, Ethnohistorian Dec. 6, 2022                                                                    
 "Regarding Unvanquished, Ishi's Story (March 25, 2023),
once again, as I see it, Richard Burrill breathes new life into
a nearly forgotten history."
      --Dianne E. Anderson, Portrait Artist, Musician, Avid deep woods hiker and tracker
 "Ishi is the gift who keeps on giving,"
                                  --Grayson Sorrels, Ishi Seminar participant
 "You've made a tremendous contribution with these books to Ishi scholarship."
                     --Stephen Harrigan, author /screenwriter of the 1992
                       HBO film "The Last of His Tribe," starring Jon Voight
                                           (as ALK) and Graham Greene (as Ishi)
Richard Burrill's Trilogy of Ishi in His First World
Ishi's Untold Story, Part I & II - 2011
Ishi's Untold Story, Part III - VI - 2012
Ishi's Return Home (2014)
For Parts I-II and Parts III-VI
Click the cover at left to view the Index, 37 pages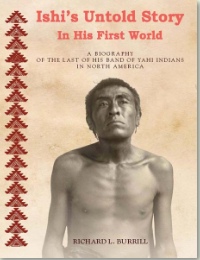 Revised and Updated in 2021
$75.00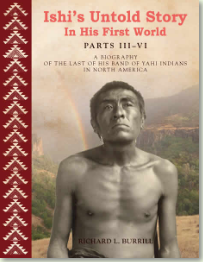 Richard Burrill's Trilogy of Ishi in San Francisco 1911 - 1916
Unvanquished: Ishi's Story in 1911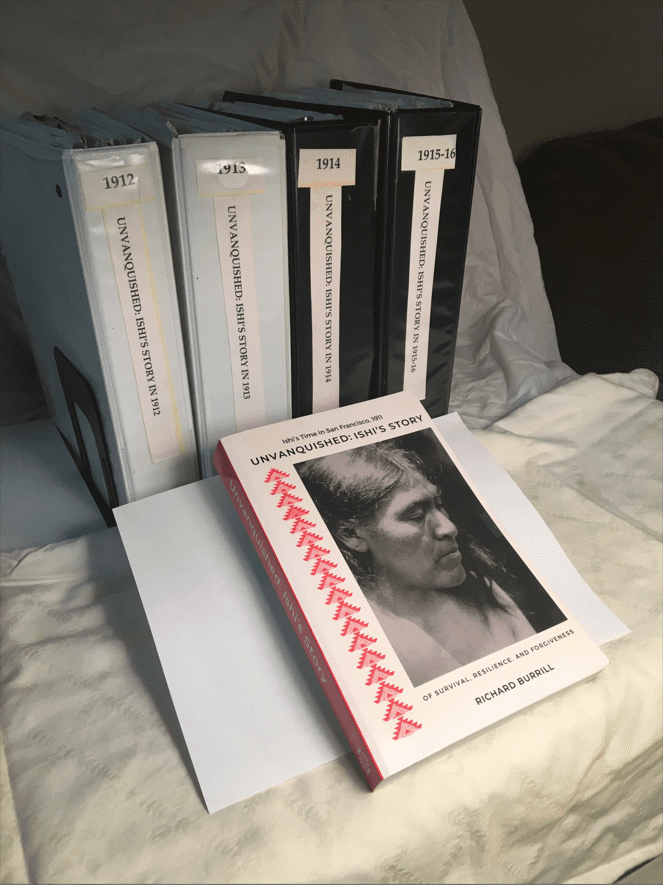 For Future Release - Possibly in 2024 or 2025
Manuscript is complete of Ishi in San Francisco, 1911 - 1916.
I've created a Table of Contents (see links below) for the last two volumes.
Ishi belongs to the world!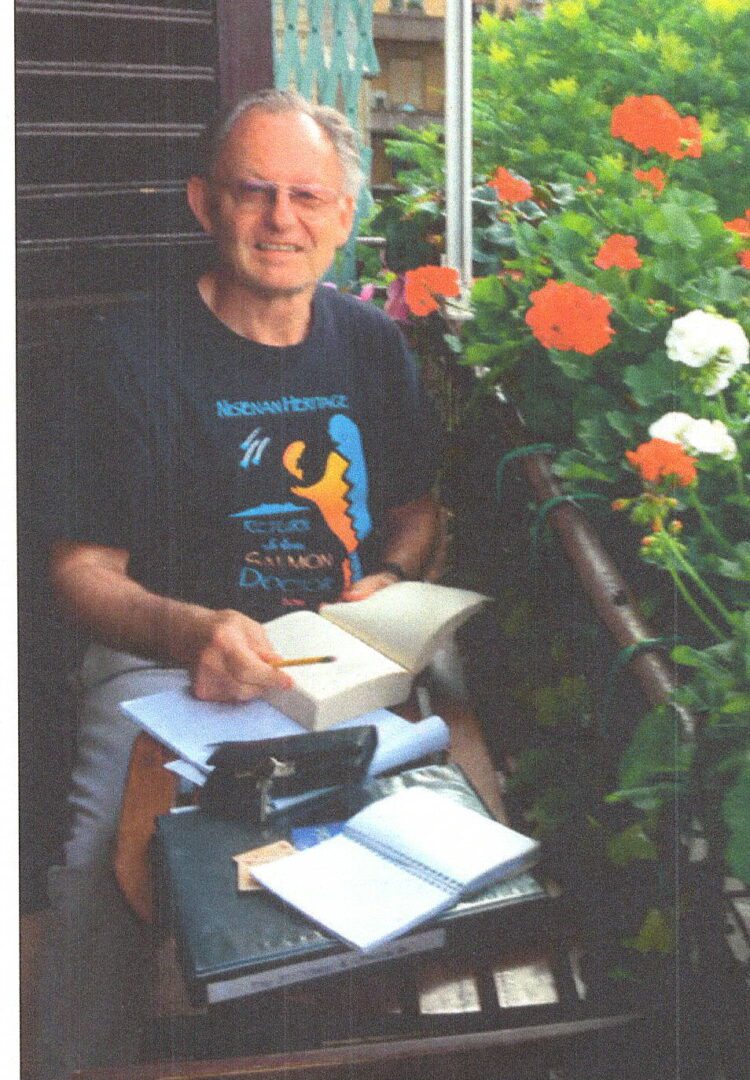 Saturday October 21 | Dairyville Orchard Festival | Lassen View Elementary 13818 Hwy 99 E. Los Molinos, CA | 10am – 3pm Friday October 27 | Plumas County Museum | 500 Jackson Street, Quincy, CA | 6pm
To help keep the people of the United States truly together as informed, creative, and productive Americans, keeping with the spirit that the children are the hope for the future and elders the link to the past.